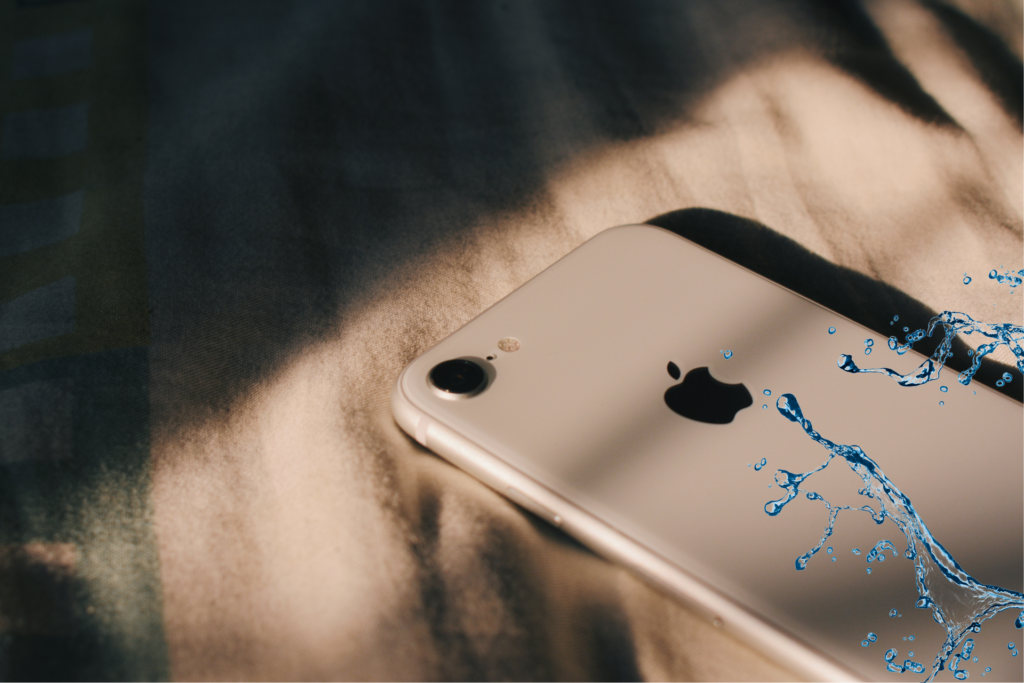 Your iphone fell into the water. It won't turn back on, the screen is black, and its not responding. Water damage is on the verge of killing your device.
Water harm can cause big problems with the delicate inner circuitry in your cellphone or every other electronic device, leaving it inoperable and your statistics gone for appropriate. Turned into your device dropped within the bathroom by accident or slobbered on with the aid of the canine? Did you jump inside the pool together with your telephone, leave it inside the rain or by chance throws it inside the wash? try the subsequent steps to keep your cellphone.
Troubleshooting cellular cellphone water damage water damage repair
Protection word: do now not contact a cellphone this is wet and plugged into a charger!
Remove the device from the water as quick as viable, and do away with the battery at once. Removing the battery quickly ought to make the difference to save your telephone. Maximum telephones have a white indicator near the battery so as to turn purple or crimson if water has broken the tool. you can try to draw the moisture out by means of submerging the telephone in a bowl of rice or other absorbent material in a single day. You can also attempt to dry it out with a vacuum cleaner, so long as you don't keep the vacuum too near the device. Now and again cleaning the phone with rubbing alcohol will paintings if it has now not been uncovered to water very long.
Here are a few other do's and don'ts.
do's:
Eliminate the sim card, reminiscence card, and something else that might be plugged into the device.
dry lightly with an absorbent towel.
don'ts:
Don't push any buttons! This could force water further into the circuits.
don't use a hairdryer on the smartphone – this will also push water into the telephone and do in addition harm.
don't circulate the phone extra than you have to. It's miles high-quality to hold the smartphone nonetheless to prevent water from spreading all through the device.
don't turn the cellphone on too quickly. it is nice to wait 24 hours earlier than attempting to show your phone back on.
repairing cellular phones with water damage
if you have tried the advice above and your phone remains not working, let us observe your phone. our professional technicians at apple gadget repair will make every attempt feasible to salvage your water broken telephone or different device. However, if the harm is beyond restore, apple gadget repair has the era to retrieve any information saved for your phone and transfer them to a brand new tool. Walk-in to a local keeps or mail-on your device for a free estimate.
This year, we have repaired
Tablets
Phones
Computers
Call us to get a free quote now